8 avril 2011
5
08
/

04
/

avril
/

2011
18:21
Tous devant vos ordinateurs, vos portabes ou même votre Ipad si vous en avez un !!!
Demain soir à partir de 19h, le superbe concert "Night of the Proms" qui aura lieu à Kiel avec notre Kim sera retransmis en direct sur la chaine YouTube et le site officiel du croisiériste allemand AIDA !


La soirée se déroulera ainsi:
19h: Baptême du bateau
20h: Concert "Stars für AIDAsol"
21h20: Cérémonie et final avec feu d'artifice
Il est rare de voir un spectacle en direct sur le net c'est pourquoi il ne faut pas manquer cette opportunité, je dirais même ce cadeau.
Rendez-vous donc demain soir à partir de 19h ici même sur mon blog.
Vous pourrez en cliquant sur les photos AIDA ou Youtube accéder directement à ce concert...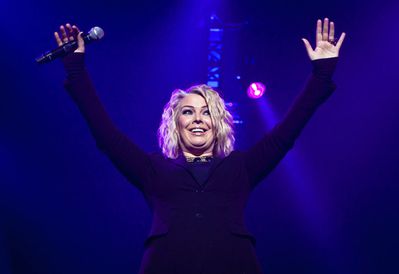 Ci-dessus "Night of the Proms" au Danemark le 2 avril dernier.